I wish that i can keep on writing just what i did this few days. I wish i can get back my time to start reading which I've been left it for a while. A bundle of books have been ignored by me.
I could found the time to enjoy my time of readings. I am still working to be smart mom and smart teacher. I mean I wish to be smart, planning my time as a working mother. It's tough!
Do you ( working mother) have your own schedule. I mean, do you write your time table and stick it to your fridge or board or wall. Urghh. How I wish that I can manage my 24 hours wisely. There are many wish!! ( wish or wishes. Since I dah tulis many, mesti ke I letak wishes sebab banyak wish. Ha aha oh my English .Crap!)
Oh ya, I also wish that I can write and speak English fluently. Excellent. I miss my English class at Miri . I miss to speak English with my students ( masa tu ppsmi, so I have to teach in English)
Past few days, I've been reading free English newspaper. I found out a lot of new vocab. Since I am already 33 years old, should I join English class. Ya, maybe it is helpful when I want to further my study.
I can see that a person who speak English well, is a confident person. Ya , you know that English is an international language. Maybe some other people might say
" alaa jepun tu negara moden tak perlu terree cakap English pon "
I am not agree with that. Japan create technology. Malaysia is following the technology. If you are not good in English, you cant be a good follower.
And some might say " belajar arab la beb. Itu Bahasa syurga. Sibuk duk cakap Bahasa mat salleh buat apa"
I admit the importance of learning arab. If you understand arab it is a bonus for you. You can find the meaning when you read quran. It doesn't mean that if you learn English you are not a good muslim. Why don't we learn both of the languages.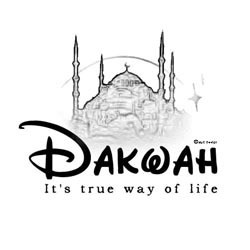 SUMBER GAMBAR : GOOGLE
How can you spread your islam / dakwah to other person if you don't know to speak English .For example , orang Australia ke . Orang USA (Orang yang tak tahu cakap Bahasa melayu) Ok, That's all for now.
SUMBER : GOOGLE
And that's all for my Oh ! I write in English section in my blog.
Forgive my grammar mistakes.
I welcome any suggestion, advice or maybe you can correct my mistakes.
Salam. See you soon in OH! I WRITE IN ENGLISH!